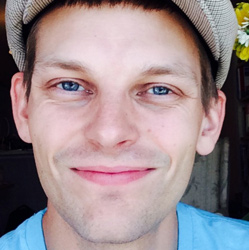 Per Nilsson
Human
I'm a person who works with other people and software at forward-thinking Formidable in Fremont, sunny Seattle, WA. You can find me at these locations:
I like being at the intersection of technology and culture. I've been programming since the early 90's, love traveling and meeting new people, and think technology is best used to improve human interaction.
Some labels you might attempt to apply to me are: educator, technologist, bicyclist, skateboarder, software developer, interaction designer, free runner, traveler and life artist.
I studied interaction design at Malmö Högskola, Sweden, and at Simon Fraser University, Vancouver, BC. I taught physical computing classes using Arduino at Simon Fraser and at 911 Media Arts Center in Seattle, WA.
After doing freelance web development, I gained experience with developing and deploying large-scale systems and leading teams at Zynga. At Formidable Labs, I've helped fortune-200 companies as well as startups modernize their frontend stacks.