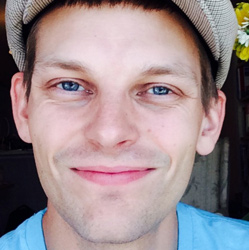 Per Nilsson
Human
I am a web application developer with a varied background in interaction design, human ecology, and physics. I lead teams at forward-thinking Formidable in Fremont, sunny Seattle, WA.
During the 2000's, I traveled the world while doing freelance web development. I then moved to Austin, TX, and led the frontend development of browser games at Challenge Games. In the 2010's, I gained experience developing and deploying large-scale systems and leading teams at Zynga. At Formidable, I've helped Fortune-200 companies modernize their frontend stacks, revamped the Walmart e-commerce user experience, and developed powerful business intelligence tools for startups.
I studied interaction design at Malmö Högskola, Sweden, and at Simon Fraser University, Vancouver, BC. I've taught physical computing classes using Arduino at Simon Fraser and at 911 Media Arts Center in Seattle, WA.
I like being at the intersection of technology, art, and culture. I've been programming since the early 90's, love traveling and meeting new people, and think technology is best used to improve human interaction. Some labels you could apply to me are: educator, technologist, bicyclist, skateboarder, software developer, designer, free runner, traveler and life artist.